Brand identity & Character Design
서교동에 위치한 베이글 전문 카페의 네이밍과 브랜딩 일체를 진행하였습니다. 클라이언트와 협의하여 세 가지 시그니처 베이글 맛을
즐길 수 있는 메뉴를 개발하고, 이를 트리플베이글이라는 브랜드 네임으로 정했습니다. 세 가지 베이글을 캐주얼한 아메리칸 코믹스
스타일로 캐릭터화 했습니다. 예쁜 정원을 가진 주택을 개조한 매장으로 곳곳에 아기자기한 사이니지를 디자인하고 그림을 액자에 넣어
꾸몄습니다. 다양한 굿즈를 풍부하게 만들어 매장에서 판매하고 있습니다.
We did all the naming and branding of the bagel cafe which located in Seogyo-dong Seoul. We developed three signature bagel flavors with our clients and named it 'Triple Bagel'. We characterized three bagels in a casual American comic style. As a cafe with a beautiful garden, we designed cute signage everywhere and framed paintings.
We designed Various goods and you can check and buy it in the cafe.​​​​​​​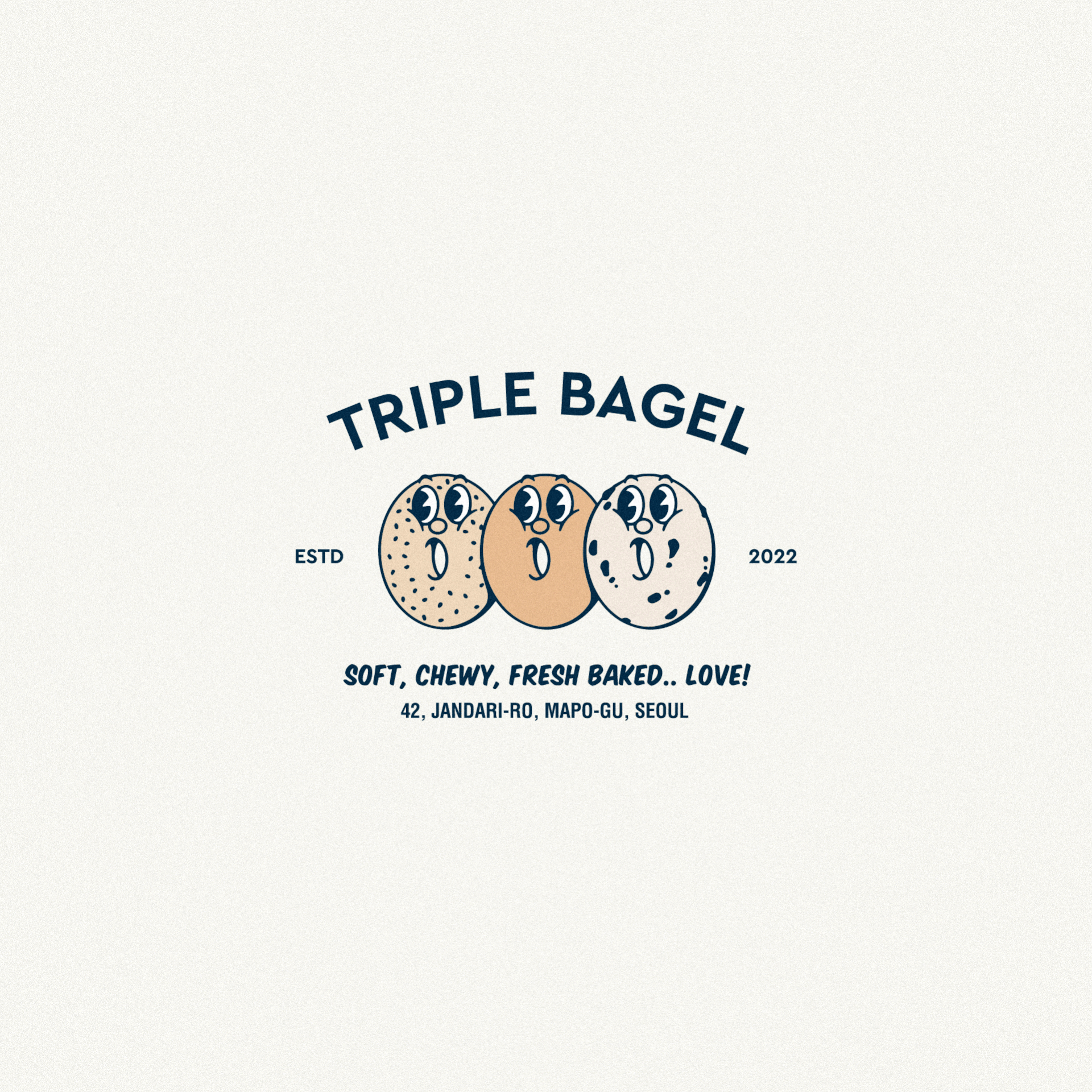 copyrightⓒ 2022 All rights reserved by Studio Flat Flag