핸드앤몰트 브루랩의 네가지 스테이플 맥주의 키비주얼을 제작하였습니다. 핸드앤몰트 브랜드 컬러를 살려 페일에일, 위트비어, 필스너, IPA 각각의 재료와 향을 은유적인 일러스트레이션 패턴으로 표현하였습니다.
We created a key visual for Hand & Malt Brew Lab's four staple beers. Focusing on the brand color of the Hand & Malt brand, 
we expressed the ingredients and fragrance of Pale Ale, Wheat Beer, Pilsner, IPA as metaphorical illustration patterns.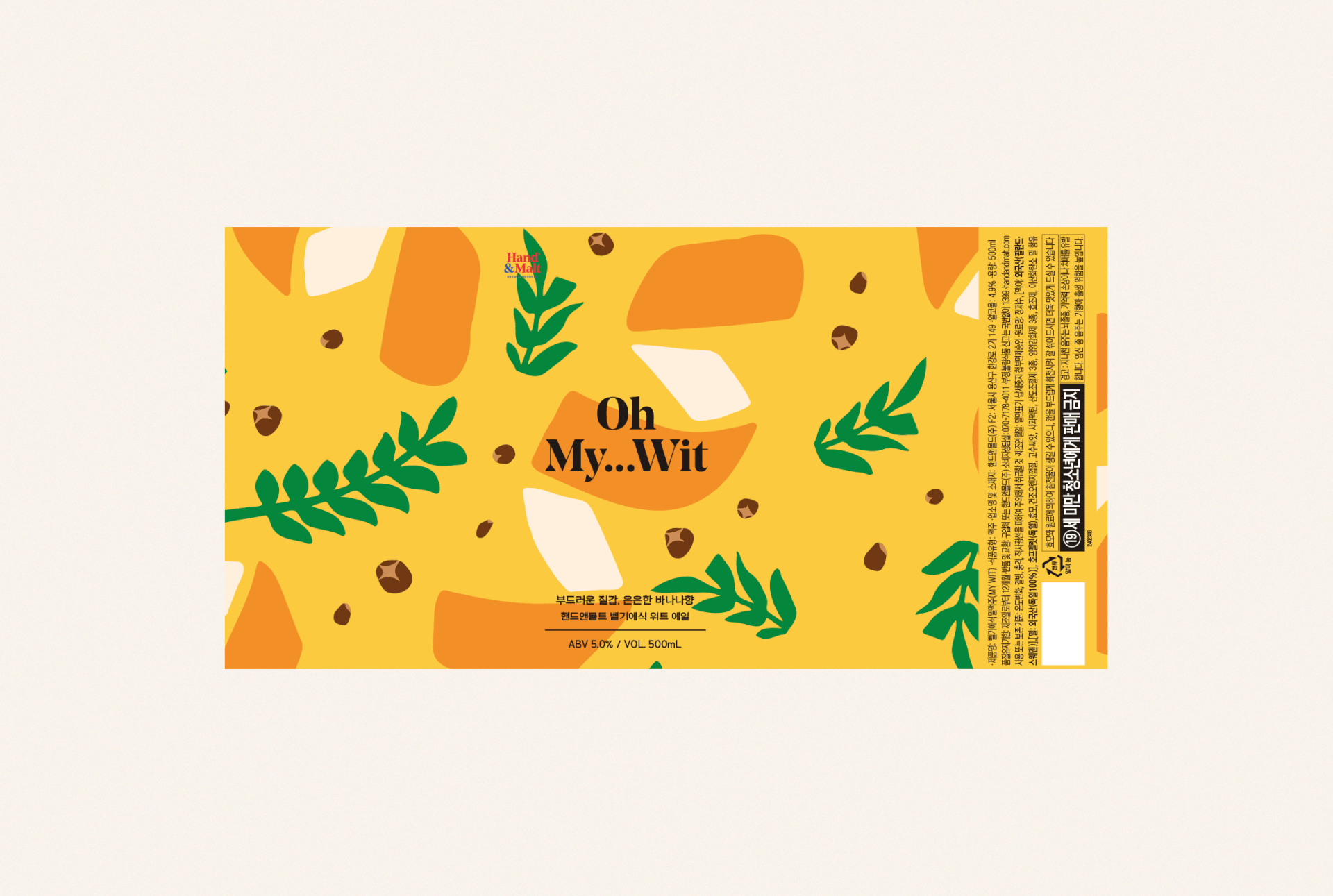 copyrightⓒ 2023 All rights reserved by Studio Flat Flag